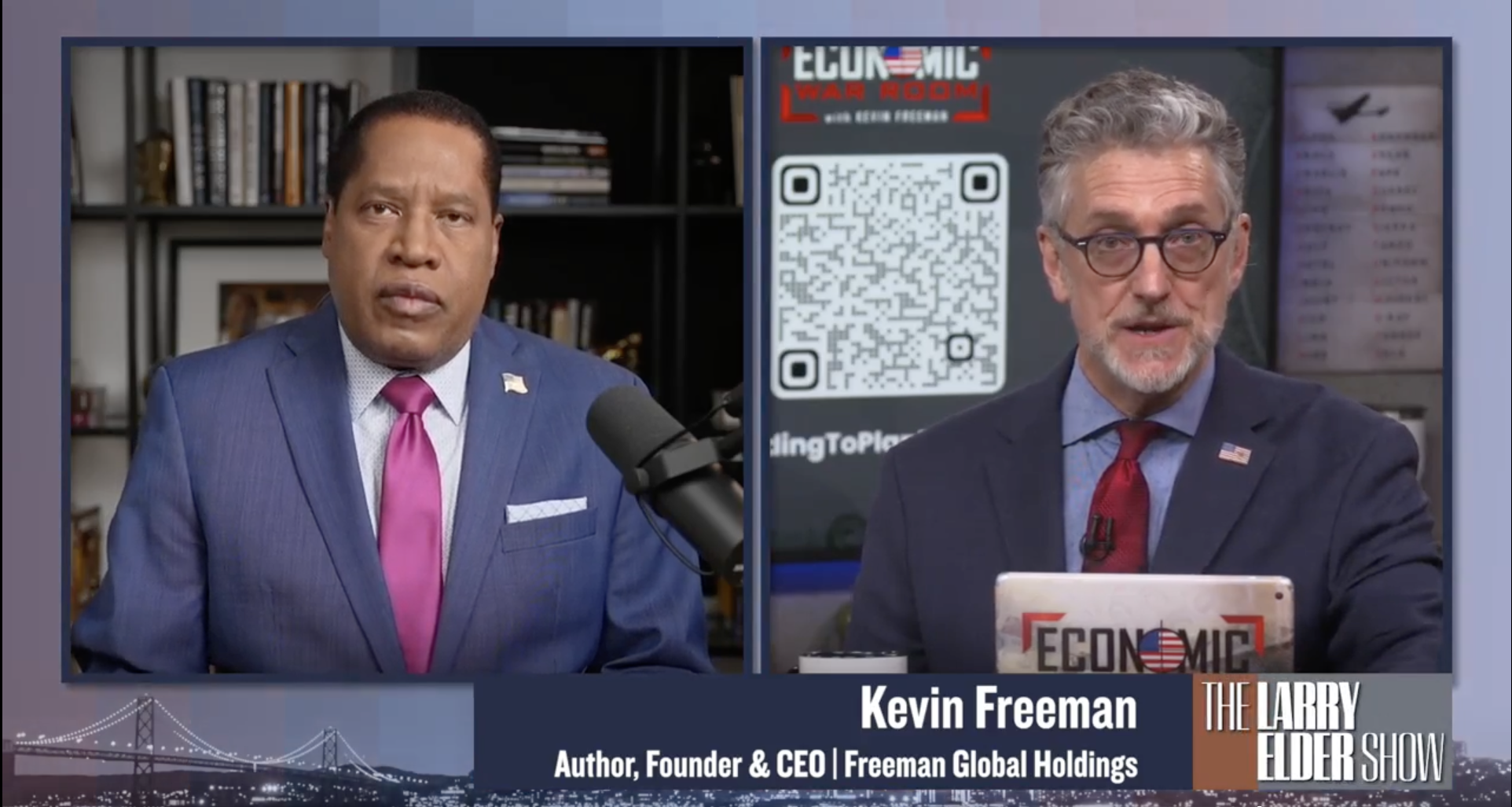 China's yuan replaces the U.S. dollar as the most-traded currency in Russia. What does this mean for America?
Joining Larry Elder to discuss the issue is Kevin Freeman, co-founder of NSIC Institute and a New York Times bestselling author.
Freeman argues that the development is a threat to the United States, and that the Biden administration is contributing to the problem through excessive spending.
"I do not want to see the dollar fail, but I'm afraid we're watching other countries that are working hard to make that happen," he said, "and then you look to Washington, and it looks like the current administration is working to make that happen as well."
Freeman suggests that to shore up confidence in the dollar, the U.S. needs to become energy independent, reduce regulation and excess spending, and move services back to the United States. He also expresses concerns about China's accounting practices and economic interests.
Click this link to watch the entire program or fast forward to 29:57 to see Kevin's portion of the program.  http://bit.ly/3UegaXg